a story that must be told.
Pharma is based on the incredible true story of Dr. Frances "Frankie" Kelsey and her fight to keep a dangerous drug from being approved for the US market. Risking her career and family along the way, Frankie wages war against big Pharma in 1960, resisting intense pressure and threats from inside the FDA to expose the biggest unmonitored drug trial in US history.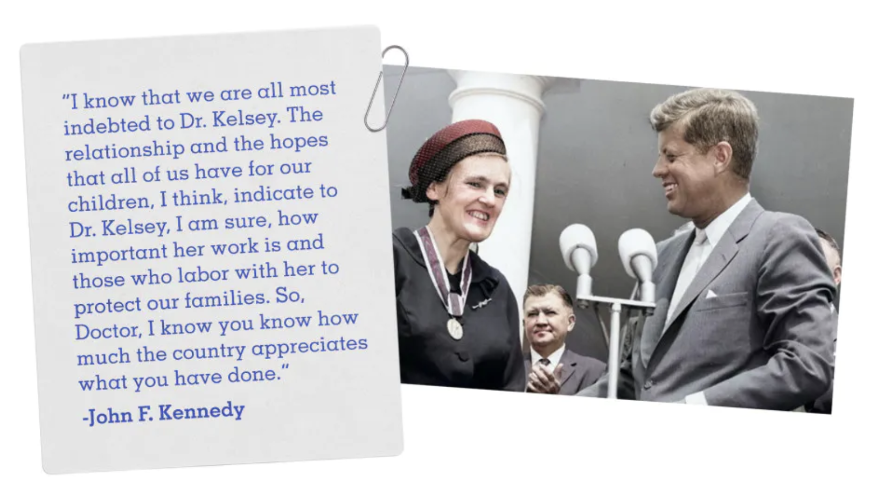 Dr. Kelsey's heroic efforts are an example of what one person can do to prevent disaster and change the course of history.
Frankie's story will inspire audiences for years to come and shine a light on the overlooked tragedy that has impacted tens of thousands of people around the world. Her battle was one of David and Goliath proportions: One woman taking on the billion-dollar pharmaceutical industry to expose corruption and prevent a national tragedy.
Get involved.
To learn more about how you can support our film, click here.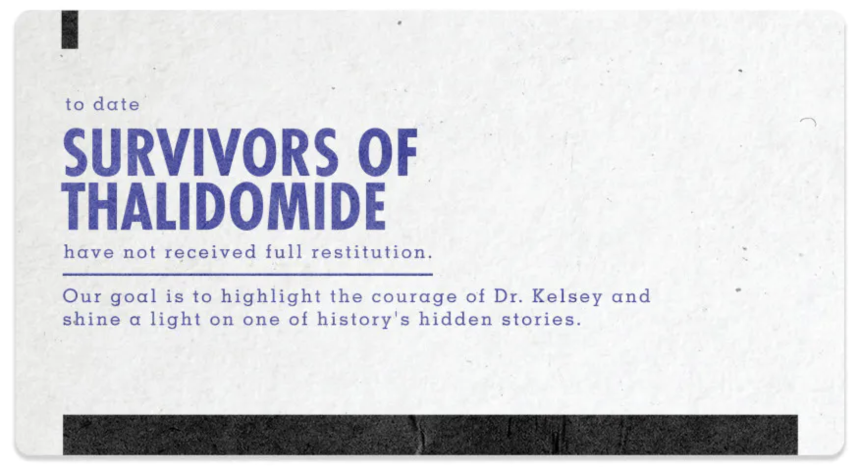 More than a movie.
Known widely as the largest manmade medical disaster in history, it's estimated that over 10,000 babies were affected by the drug, thalidomide. Helmed a "miracle drug" and given to pregnant women as a treatment for morning sickness, the pills caused severe birth defects. Though not approved in the United States in the 1960s, as many as 20,000 Americans were given thalidomide in the 1950s and 1960s as part of two clinical trials operated by the American drug makers Richardson-Merrell and Smith, Kline & French. Pharma aims to shine a light on this hidden history and lend a platform to survivors of the tragedy. Hear from some of the survivors and why they believe this movie needs to be made.
Frankie's Story LLC. Is 'Testing The Waters' To Gauge Investor Interest In An Offering Under Regulation Crowdfunding. No Money Or Other Consideration Is Being Solicited. If Sent, It Will Not Be Accepted. No Offer To Buy Securities Will Be Accepted. No Part Of The Purchase Price Will Be Received Until A Form C Is Filed And Only Through Wefunder's Platform. Any Indication Of Interest Involves No Obligation Or Commitment Of Any Kind.
© Copyright 2023 Frankie's Story, LLC.